Our specialties in Garlic from Mendoza
At Gusto Cuyo we develop distinct products from garlic industrialization.
Our raw material is harvested and dried using natural methods on our farms.
The processed products are combined with characteristic flavors of the Cuyo region.
Product info !!
---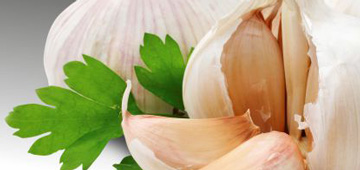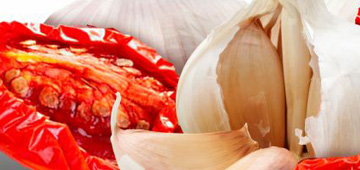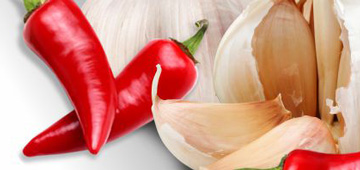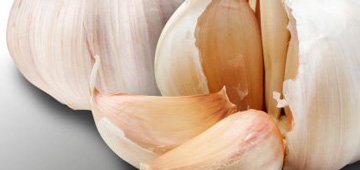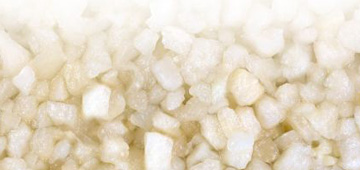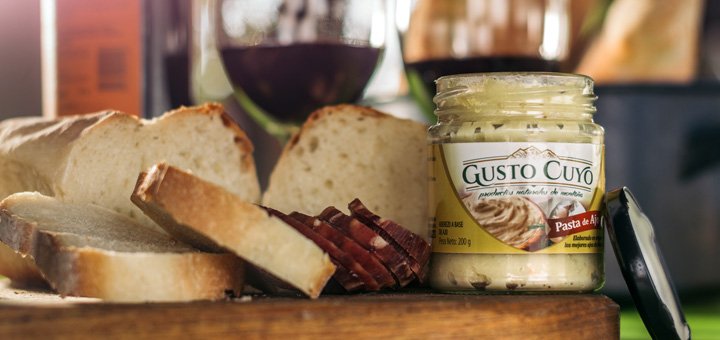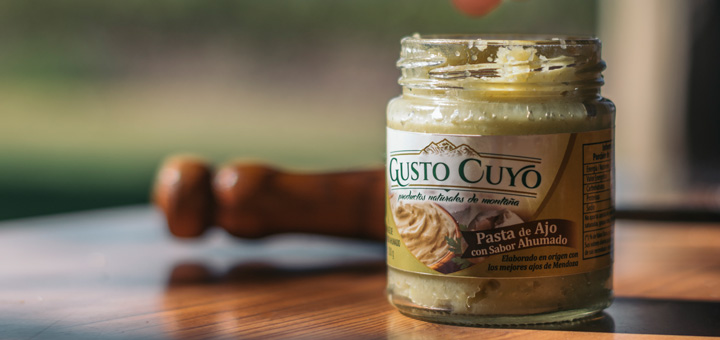 What our Clients say About Us
---
These garlic products are delicious, for appetizers or for cooking. Flavors are well achieved and the packaging is attractive.
I loved garlic with herbs, they are ideal to take to a barbecue with friends and the perfect side for meat or salads. If you don't eat the whole jar, they can be perfectly preserved in the fridge.
A very interesting product to add flavor to cooking in a practical way.
I use it daily to honor friends and family.
Our Recipes
We give you some ideas to make the most out of our products and enjoy.
---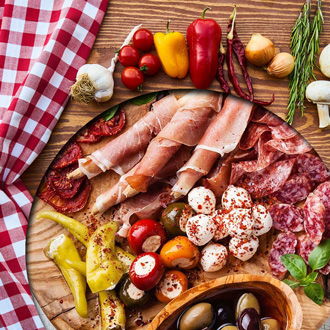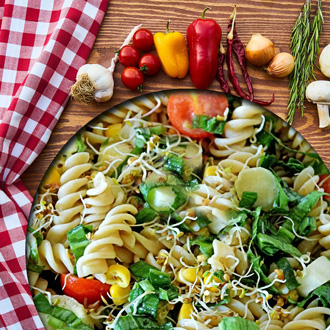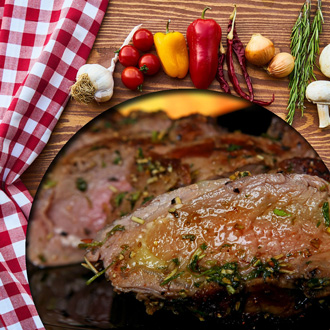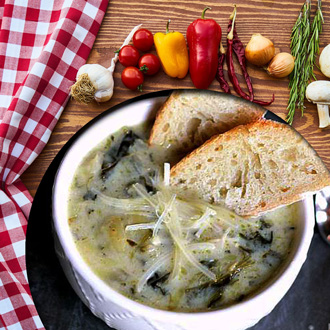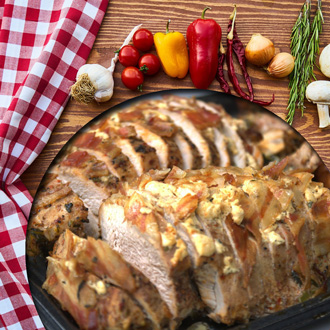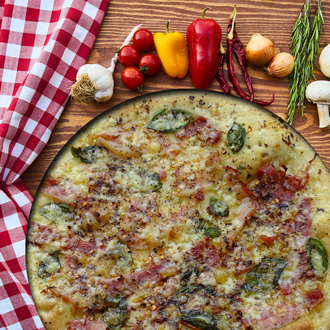 Our Company
Gusto Cuyo is a domestically owned company, established in the city of Mendoza, and dedicated to the industrialization, distribution and commercialization of processed garlic.
Argentina, and especially the province of Mendoza, is one of the main garlic producers around the world, and their product is appreciated by international markets. The climate and soil conditions of the mountain produce unique products with an unmistakable flavor.
Gusto Cuyo grows garlic on its own farms, at the foot of the Andes Mountains, prepares and transports it to its own Industrial Plant.
Our process was designed to maintain the nutritional benefits and preserve the distinctive flavor of garlic. We have building conditions and equipment that comply with current sanitary regulations and a quality control laboratory to preserve high quality throughout the process.
---
Where we are located
Our industrial plant and our farms are located in the Cuyo region, in the province of Mendoza.
We supply the entire country from our Distribution Center in Tortuguitas, Province of Buenos Aires.
---